2012
05.17
So we finally started stripping the car in the gaps when nfi's car was off getting tuned or we were waiting for something to be done before we could start on the next thing.
Took some quick shots of the car before I started but lighting was bad and the workshop was messy in the lead up to WTAC so space was limited.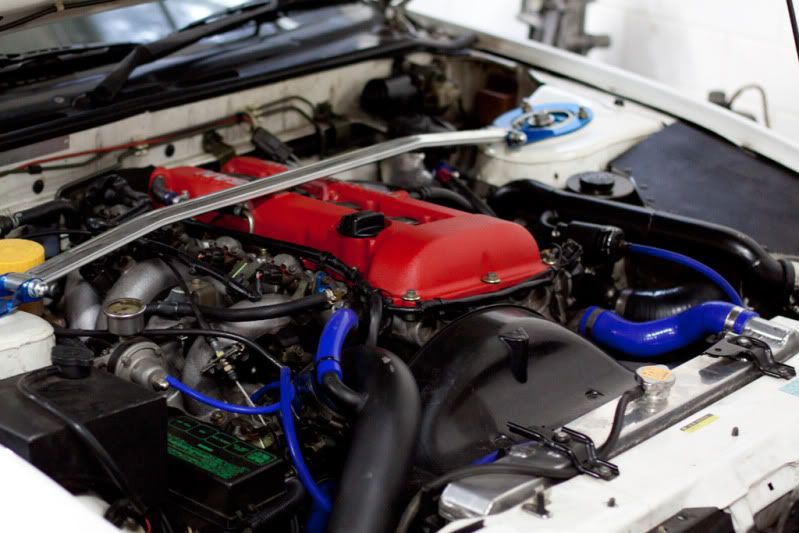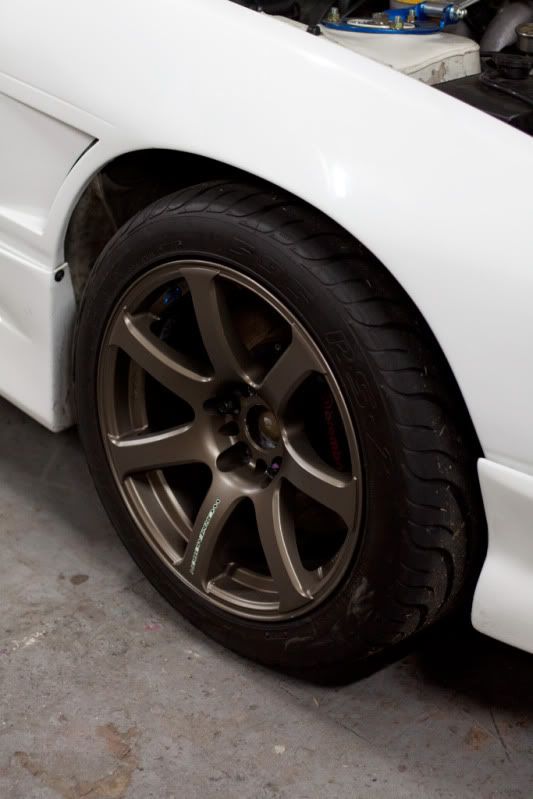 The first task was to remove the body kit to allow easier access to the rest of the car for strippage and so it doesn't get damaged during the process. At this stage the same kit + a new front bar was to be going back on the car as funding wouldn't stretch enough to allow me the luxury of a new kit and paint. This has kinda started spiraling out of control now though as you'll see in the coming months.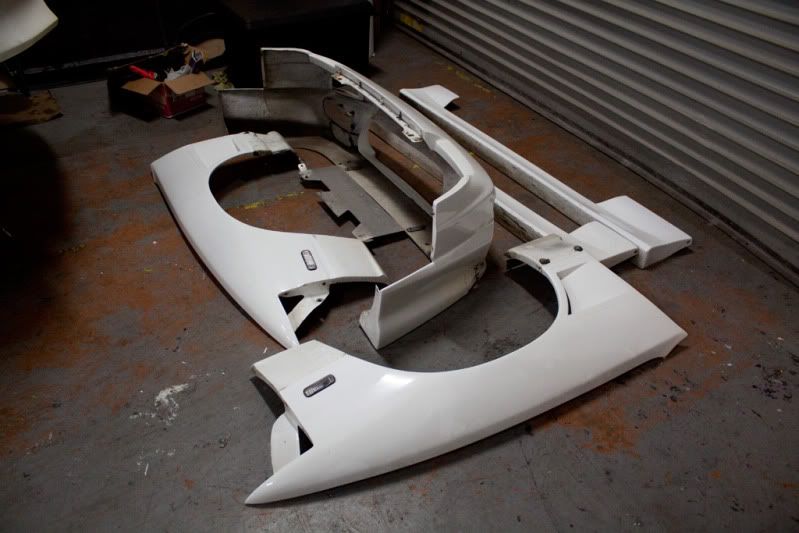 The front guards turned out to be rather difficult to get off due to the sills being crushed over ontop of them at the base. The side skirts required some serious massaging and a heat gun to get off as whoever fitted them had bought a tube of sikaflex and gone to town! After I'd pulled them off we discovered that the sill panel on the passenger side had been given some rough love too. Another thing was added to the list of "to be fixed"